Notable Awards for Ambianic.ai in 2020
Over the course of the year we participated in a number of hackathons, competitions and startup initiatives. Some of the notable wins follow:
Tensorflow Community Spotlight
Google AI's Tensorflow team awarded Ambianic the prestigious Community Spotlight Award.

World Innovation Summit for Health (WISH)
WISH chooses Ambianic.ai as a winning project in the WISHinnovations 2020 contest.
COVIDAthon Winner 2nd Place
OCEAN awarded Ambianic 2nd Place Win in Decentralized AI against COVID19.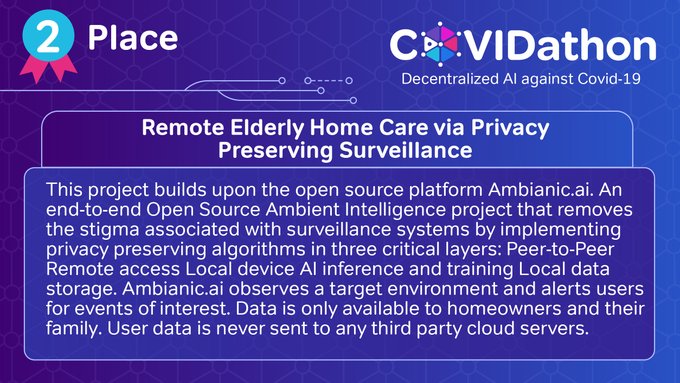 RallyToUs and VetsInTech Winner
Ambianic won in the following categories:
Best EUvVirus Continuation
Best Home Care Project
Best Platform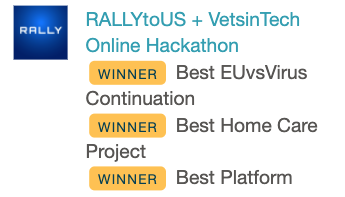 Tech Takes On Mental Health Winner